DeFi Land, a Solana-based agriculture simulation web game, has added play-to-earn mechanics to its ecosystem. This move is in line with developers' ambitions to gamify all aspects of decentralized finance.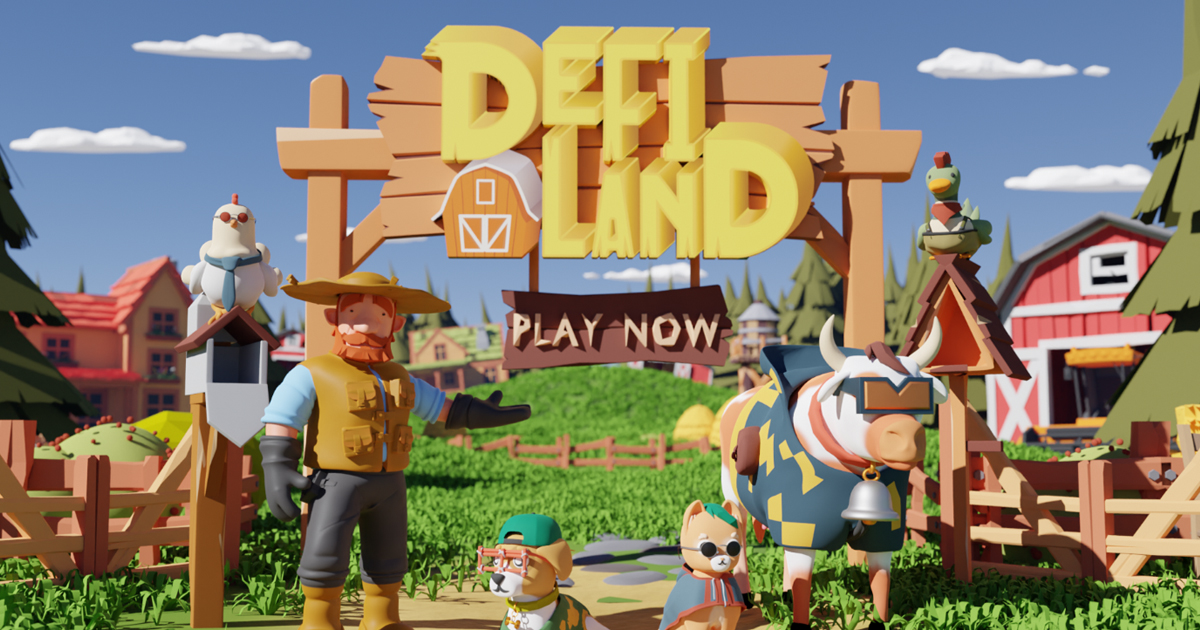 What new opportunities will play-and-earn mechanics offer to players?
The play-and-earn update for DeFi Land went live on May 18. It is now in its beta testing phase, which will go through June, according to the official announcement.
DeFi Land players will now be earning the platform-native $DFL tokens as a reward. On top of that, they will also be able to receive a new in-game currency titled $GOLDY, which can be earned through harvesting, fishing, and shooting mini games.
According to the developers, $DFL will remain the core of the DeFi land ecosystem, while $GOLDY will be utilized for in-game rewards and transactions. Players can use both currencies to upgrade in-game NFTs, purchase new items, and swap them for other tokens.
Players must own at least one Gen-0 NFT to access the new play-and-earn features. However, users can play in the free-to-play mode, earning XP and getting a small chance to earn prizes in the form of in-game tokens and NFTs.
🚜🙌 DeFi Land Play and Earn – Beta Phase 2 is now live!

🧑‍🌾👩‍🌾 Join our world to experience the fastest building #Solana blockchain game. Craft, fish, harvest, shoot and more in our Metaverse.

🐈🐕 You don't own any DeFI Land NFTs? What are you waiting for? #DeFiLand pic.twitter.com/QRiAkOzpzD

— DeFi Land | Beta Phase 2🚜 (@DeFi_Land) May 18, 2022
What's interesting about DeFi Land?
DeFi Land is a project aimed at gamifying decentralized finance and turning investment activities into a form of traditional games. It is based on Solana, which is both a cryptocurrency and blockchain platform for running decentralized apps.
As of now, DeFi Land has 7500 DAU and 25000 MAU. It has also successfully launched a collection of in-game NFTs, which was sold out in 16 seconds and raised a total of $1.75 million.
How has its token price changed over time?
According to Coinbase, the current price of $DFL is $0.0098, which is down 18% from the previous week. The total dollar value of all transactions over the last 24 hours was $204k, which is down 50% from the previous day.
The price of $DFL has been declining for a while. It is now 97.65% below its peak price of $0.42 in November 2021.