Fintech startup Zebedee has closed a new $35 million funding round. The company will allocate this money towards scaling its blockchain payment platform for virtual worlds. The ultimate goal is to help developers build real economies in video games and let players earn Bitcoin while playing.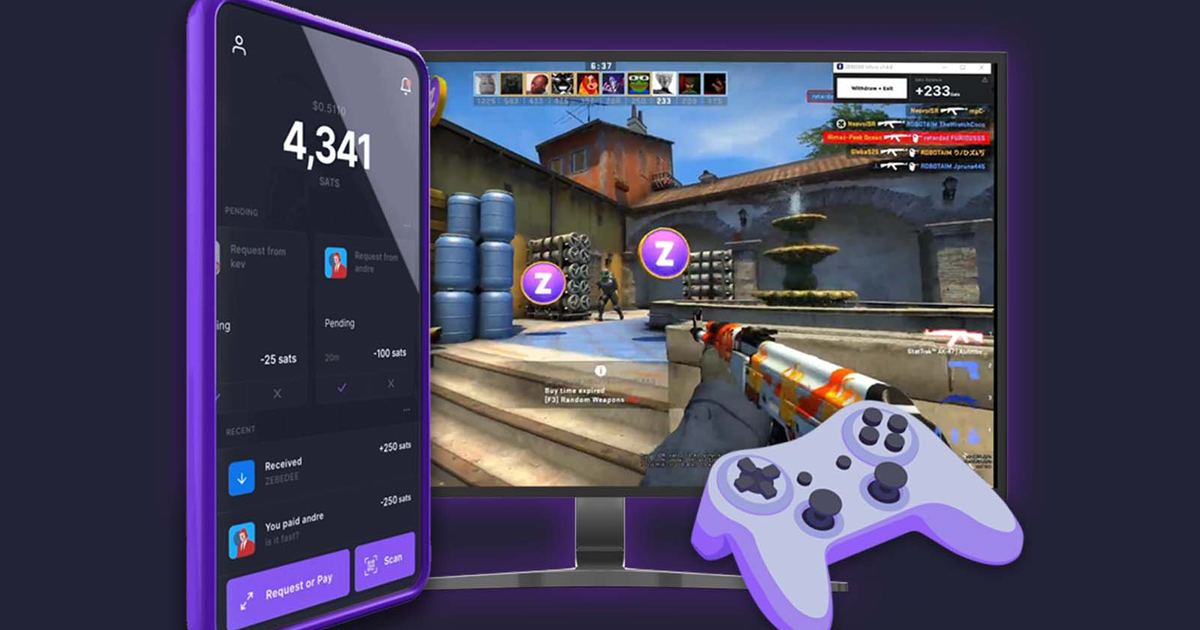 According to the announcement, the round was led by Kingsway Capital. Other participants include Square Enix, The Raine Group, and Lakestar. It brings the total amount of funds Zebedee has raised to date to $50 million.
The funding will allow the company to hire new talent and grow its business despite facing macroeconomic challenges in the crypto market. CEO Simon Cowell said in a statement that Zebedee will also build its own infrastructure to "support the hundreds of millions of users that play our partners' games."
Zebedee has increased its user count by over 10 times since September 2021, when it closed the Series A round.
The company has its own API, which lets developers integrate blockchain payments into their games. The platform's infrastructure is based on the Bitcoin Lightning Network, allowing programmable transfers of any amount between games, apps, and users.
"When a player shoots someone in a competitive CS:GO match, they can take a small amount of money (e.g. a fraction of a cent) from them in real-time inside the match itself," Zebedee explains. "When a character in a platform game jumps and picks up a coin — as in Super Mario — that coin can be worth real money, which the player receives instantly and can also spend instantly."
Investors see huge potential in Zebedee's platform, saying that it can be used by any game company, from AAA to hyper-casual mobile developers.