Sky Mavis has been working on adding more mini games from third-party teams to Axie Infinity's ecosystem to increase in-game earnings. This move comes at a time when the SLP price continues to sink.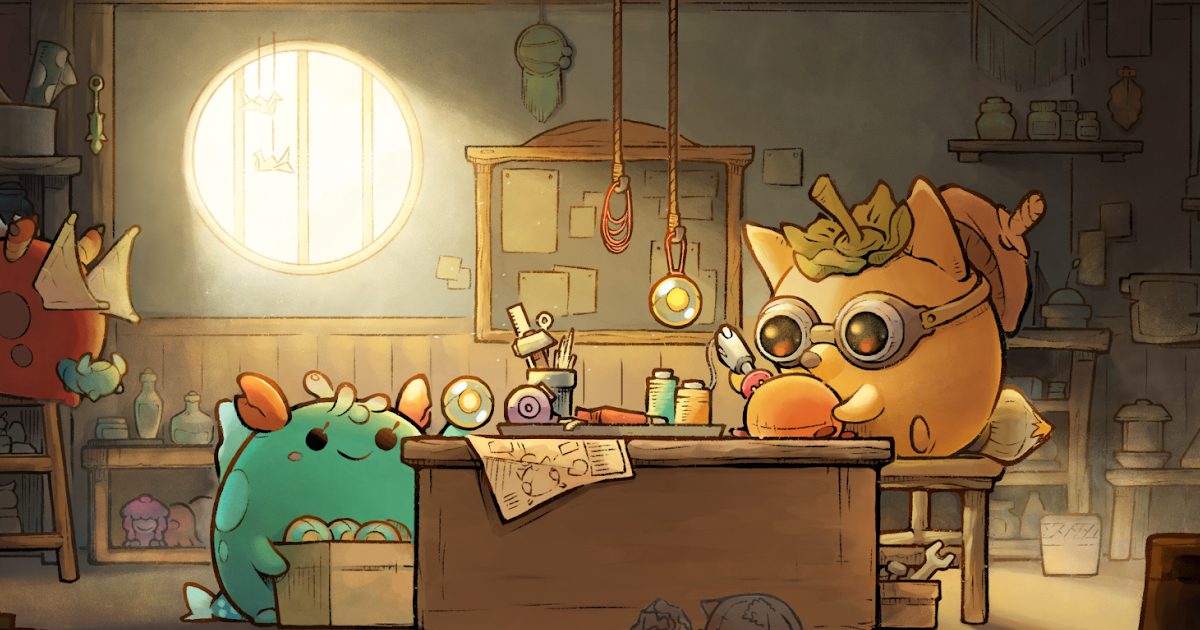 All these titles will be part of the Builders Program announced by Sky Mavis earlier this year. It is aimed at supporting community members on their way to making mini games based on Axie Infinity's characters.
Third-party teams chosen by the company will get a minimum $10k grant in AXS, as well as guidance from Sky Mavis and additional promotion.
"Twelve projects out of 2000 applications were accepted into the builders program," Sky Mavis stated recently (via Esports Chimp). "From Across Lunacia, a platform adventure you can start with your Axie, to Mech Infinity, a real-life fighting game where Axies use their unique abilities to control monsters in epic battles, the plans develop Axie's mission to build a community."
Across Lunacia, which launched a demo version last week, is the latest example of such a game. It integrates Axie characters and mimics their NFT look, allowing players to use their favorite creatures outside the main game.
GM Lunacia 🌞

Today we are pleased to announce that any Axie owner can now play the Across Lunacia demo and join our token gated discord! This marks the beginning of our public efforts to deliver a compelling @AxieInfinity themed platformer.

Play Today!https://t.co/95FTtR4bRf

— Across Lunacia (@AcrossLunacia) May 26, 2022
Sky Mavis expects these side games to help burn SLP through different monetization tools, including third-party tournaments. On top of that, the company continues to work on free-to-play mobile title Axie Infinity: Origin, which should introduce earnings options later this year.
According to Coinbase, the prices of Axie Infinity's two main tokens, AXS and SLP, have fallen by 10.38% and 8.47% over the last seven days, respectively. They are now trading at $20 and $0.005 per token.
Decreasing prices and a shrinking reward system affected Axie Infinity players' daily earnings. According to the latest data, a lot of users now make just 25-50 cents per day on average, compared to the previous high of $10-20.