Game companies across the globe have been trying to integrate blockchain into their titles for a while. The latest example is MMO Ni no Kuni: Cross Worlds from South Korean developer Netmarble, which has already caused backlash over in-game crypto elements.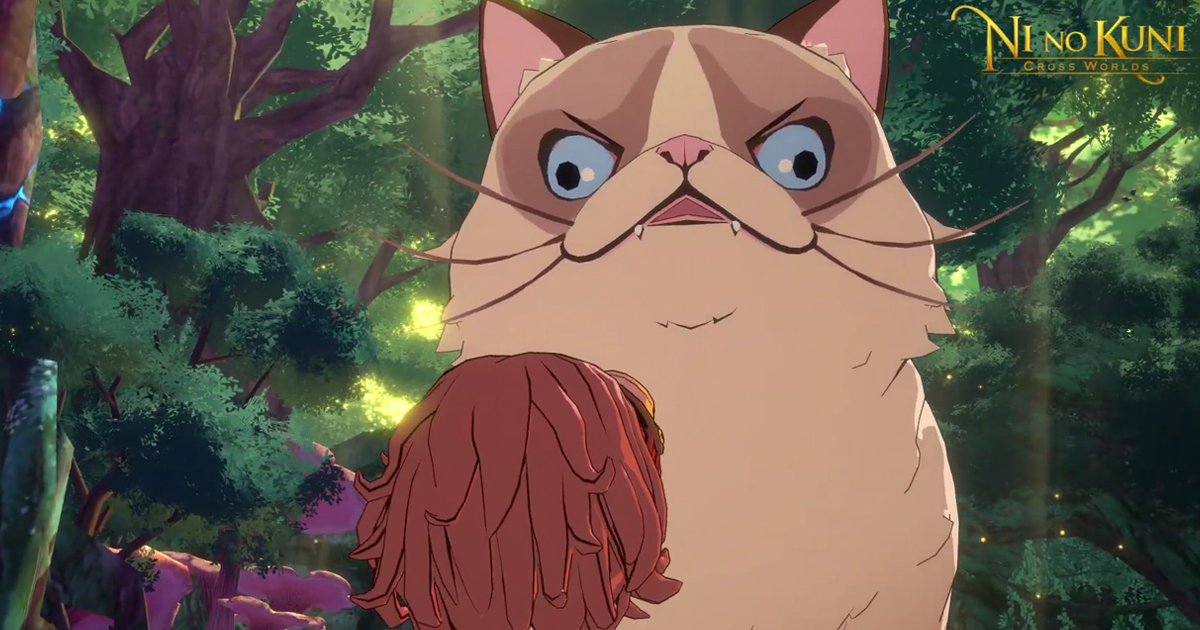 How is crypto integrated into Ni no Kuni: Cross Worlds?
Ni no Kuni: Cross Worlds launched globally on iOS, Android, and PC earlier this month. It is a MMORPG developed by Netmarble, which is known for mobile titles like Marvel: Future Fight and Seven Knights.
Cross Worlds has been compared a lot to Genshin Impact, a global hit created by Chinese studio miHoYo. However, player reception of these games was completely different at launch. And the main issue is that Netmarble's title has some blockchain elements affecting its core gameplay.
There is a utility token titled NKT, which can be earned by playing the game and completing different activities. Players can later exchange and sell this token outside the game.
Users can also earn Asterite by competing in PvP mode. They can exchange it for a special token titled NKA, which is used for buying different items.
"Our goal is to emphasize the game's intrinsic fun factor and create a token economy structure that benefits both players and token holders," Netmarble said on the game's official website.
On top of that, the company plans to add NFTs to Ni no Kuni: Cross Worlds by Q4 2022.
What do players think about blockchain elements?
The main issue is that the best gear in Cross Worlds can only be obtained via in-game Crypto Shop. As pointed out by one user in the game's Discord, another problem is that NKA, which is awarded to top players, ruins PvP balance and encourages play-to-win mechanics (via Rock Paper Shotgun).
This issue also gained attention on Reddit, with user Tezoze saying that Netmarble "completely destroyed the progression of the game really really badly, completely disrespecting any form of achievement in progression."
Players are concerned about the in-game economy, at least in its current state, being built around P2W. This means that all the top-tier items are hidden behind the paywall, making it impossible for most users to compete with the so-called "whales."
The problem with big companies exploring blockchain
Every time a game publisher announces anything blockchain-related, players are there with criticism. The thing is that users don't see how crypto elements or NFTs in their current form could bring anything new to traditional gaming or make it any better. And companies can't explain the visible advantages of using this technology to their audience either.
Ubisoft's blockchain ambitions are probably the most vivid example of this problem. Last year, the Assassin's Creed publisher announced its NFT platform Quartz meant for selling the so-called "digits" for Ghost Recon: Breakpoint. The platform not only caused controversy online but also failed commercially, with Ubisoft later ending Breakpoint content support and saying that players just "don't get" NFTs.
Despite all the controversy, big publishers continue to think about adding blockchain elements to their titles, seeing new monetization options for them in this area. Some developers, however, remain skeptical, with Epic Games CEO Tim Sweeney citing scam as the reason for NFTs not being used in Fortnite.